DECK and FENCE Repair TORONTO
At Deck and Fence Repair Toronto, we can often salvage an older fence or deck, if its not too far gone…
Deck and Fence Repair
We offer deck and fence repair in Toronto, Etobicoke,
Scarborough and North York areas.
Often the posts, due to their constant contact with the ground, are the first things on a fence to give way. In this case, we can replace the old posts with new ones that will serve you well for years to come. Usually the old fence panels can be re-attached for a cost effective solution with our wood fence builder services.
Over time, fences wear out or break down and this can often be the cause for repair, however, we also renew and rebuild fences in cases of damage from violent storms and unforeseen circumstances. Its really a matter or deciding what is the most cost effective solution; which is something we can discuss after going over the different options available to you.
Fence Post Replacement

Fence Panel Repairs

Lattice Repairs

Fence and Deck Removal

Fence Heights adjusted

Fences Moved

Gates Built and Repaired
Deck Builder Services
With our decks, it is the deck surface that takes the brunt of mother nature. As a result, it's that surface that starts to decay long before the frame, or structure, of the deck. Quite often upon assessment with our deck builders services in Toronto, we find that another 10 years or more can be added to a decks lifetime by removing and replacing those tired old deck boards; especially cedar ones.
When it comes to structural repairs to a deck, sometimes this is feasible, but often by the time this happens, it is time to throw in the towel build a brand new deck. Stairs, railings, skirting can all be repaired depending on the exact situation. Its a matter of looking at each individual situation and making the call on what will give you, the customer the most bang for your buck.
Deck Resurfacing

Deck Structural Repairs

Stair Replacement

Railing Repairs

Porch Repairs

Custom Garden Sheds

Bin Covers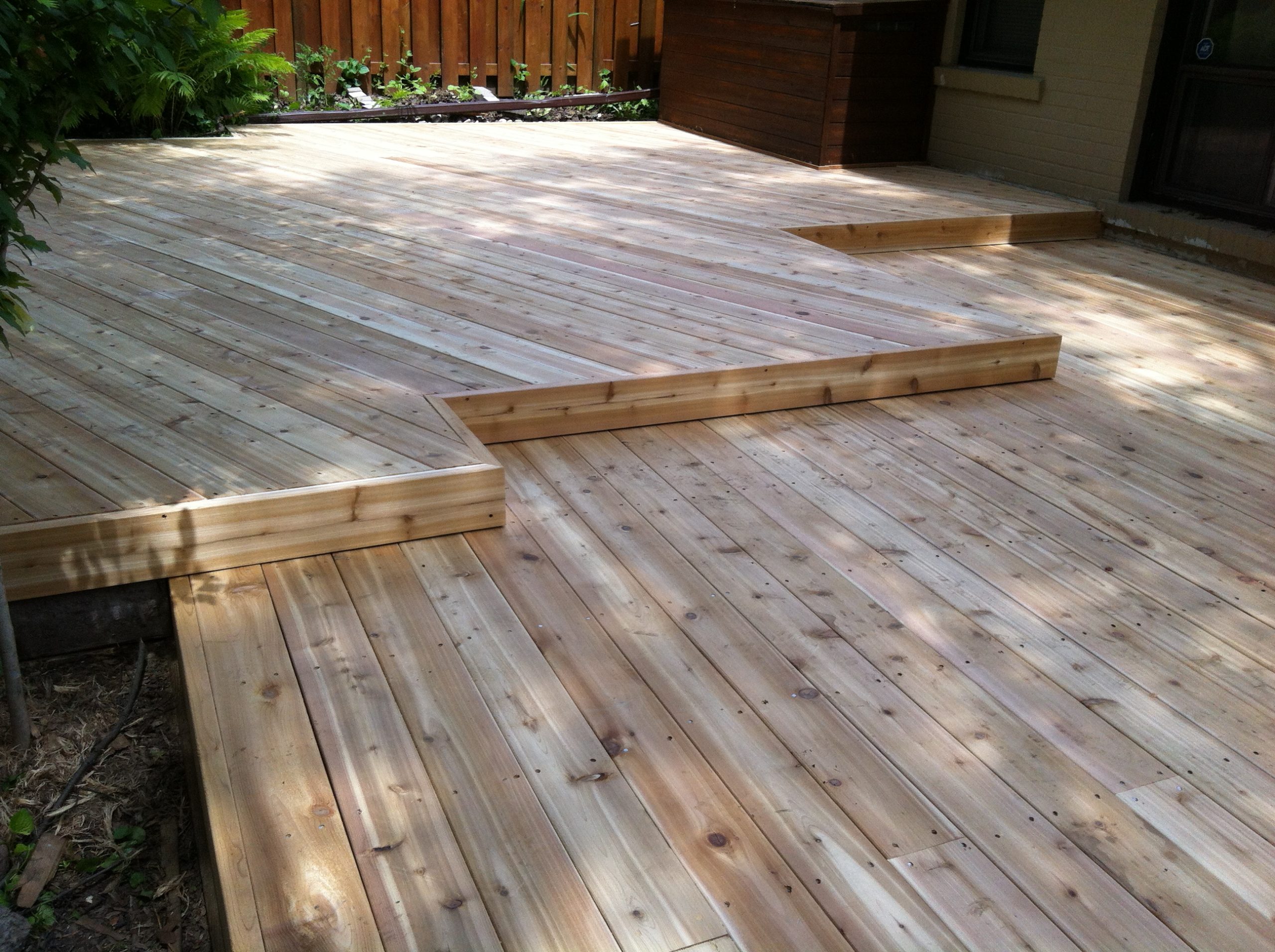 Message Us
Get In touch below with Deck and Fence Repair Toronto. Ask Any Question or Start a Free Quote
Open Hours
M-F: 8am – 6pm, S-S, 9am – 6pm
Email
info@torontofencerepair.com